Buying a car is something you probably won't do over the ocean. And even if you have this opportunity, we do not recommend it.
Although there are a number of options for renting a car, we will assume that you will spend enough time on NZ that it's worth it to buy one.
Depending on how many of you there are and your travel plan, you are likely to decide between a classic passenger car or a pick-up truck.
We say in advance that the car market in New Zealand has its own intricacies. For example, Japanese brands such as Toyota and Nissan are much more preferred. Local people praise them enough for their reliability, and they often scoff over European brands. Another thing to know that automatic transmission is much more common here, even on older cars, which is always useful on the road. And last but not least, the 4x4 are much more widespread here, which should be taken into account. It's definitely not a necessity and you can safely go around the country three times in a velorex, but a four-wheel drive gives you access to more places.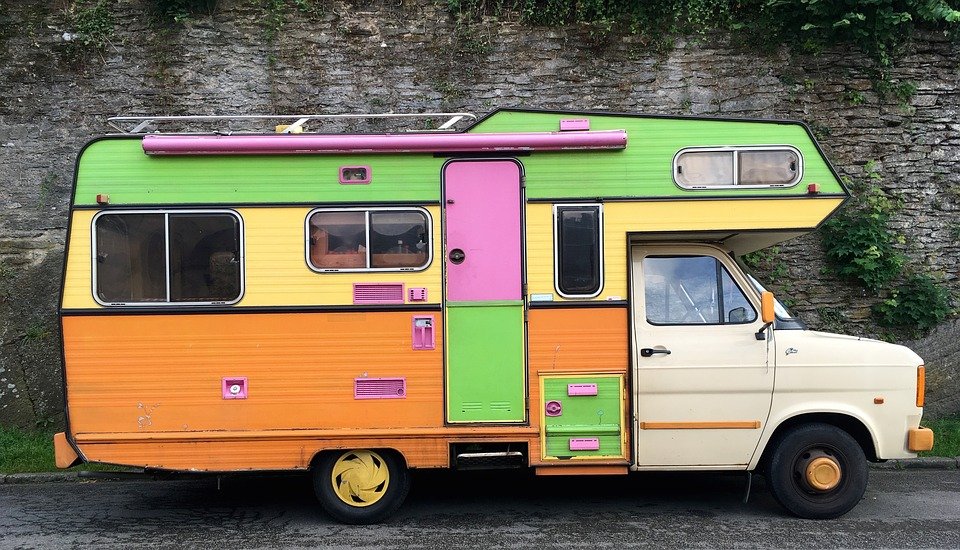 Which car to pick
If you are traveling alone, and do not want to invest too much into the car or don't plan to spend too much time in the car, then a simple car could be enough for you. Even in this case, we recommend looking around for larger cars or combos. An evergreen of this category will be the proven Toyota Estima classic. In this case, you will not be granted a Self-Contained certificate for your car. So keep in mind that most camps in New Zealand will be out of limits for you, and looking for a place to sleep will be a bit more complicated.
If you want more space, are prepared to spend more money, or if you want to have comfort in your car, maybe consider getting a van. There are two variants - self-contained or non-certified. Without a certificate, you will save a few bucks at the beginning, but you will have to solve the same problems as mentioned above. If certification is your goal, you will probably have to pay a slightly higher cost, but in a few months, it pays for itself. There is also the option that you modify an ordinary pick-up truck yourself. I will tell you more about this in a separate Self-Contained article.
Where to buy
So where to look for a car? You can buy from backpackers, so you can save a few bucks on some camping equipment. Or you can take a look at the bazaars in any larger city. Every such vendor should be licensed to provide you with at least a basic 6-month guarantee if there is a hidden defect in the car. It's not the rule, but be careful with bazaars run by various exotic nationalities.
Even your car can go through a lot while traveling, so if you have to choose between a car that was driven calmly in the city, or was owned by 10 other backpackers before you, I'd advise you to weigh towards the second option.
Cars can also be found on Trademe, where you will get a nice idea of the prices. Then also take a look at backpacker sites such as s Backpackerboard and FB groups.
What to look out for
Always buy a car with a valid WOF (warrant of fitness), the validity of which is visible on the windscreen sticker. It's about fifty dollars, and there's no excuse to not having it unless the seller has something to hide. It's a responsibility of the bazaars. For a car to drive on all national roads, it must also have a valid REGO, which is a road tax whose validity is also seen on a removable sticker on the windscreen. REGO is prepaid at any post office and costs about $10 a month, depending on the type of car. When buying a car, you should also have a REGO for a prepaid or at least valid time. For Self-Contained Vehicles, you should not only make sure the car is certified but also how it is valid for and whether it is currently valid.
For any car, you can also order an AACheck before buying. Provided by the largest NZ insurance company, for about $ 150 a technician will carry out a thorough independent check-up. Whether the buyer pays or you share it, depends on your agreement. In any case, if the seller is generally hesitant to do a check-up, he probably has some reason for that.
In all cases, always demand plenty of time to examine and test-drive the car. If you have the opportunity to take a more experienced friend with you, do it. Make sure the car does not make weird sounds and that the steering wheel does not steer in any direction. Let the car run and check the engine lights and make sure that there are no suspicious leaks of liquids like oil or water anywhere under the car. We know that you can't wait to get on the road, but buying a car is an important moment that can affect your entire journey.
It's better to miss out 5 good cars than buy a single bad one.