The cultural link to British immigrants is visible at first sight in New Zealand. It is probably due to the short native history of the islands and also because the original settlers had to be very focused on practicality to build the foundation and survive in the wild island so there was little time for culture. This is one of the reasons why art in New Zealand is so appreciated today.
For the reasons mentioned above most cultural heritage is of Maori origin. Thanks to that, you can look forward to Polynesian elements which you can find for example in their language. The Maori language sounds very exotic and different to Europeans ears. It is very recommended and makes for an unforgettable cultural experience to listen to their poems or songs which can be also accompanied by their origin musical instruments or dancing.
The typical festive food Hangi which is made in a big hole in the ground on stones heated by fire also belongs among other traditions. They put many kinds of meat (pork, beef, mutton) with root vegetables, and cover them all together. Then the food is preparing for many hours to get the special taste. When the meal is ready, Maori invite a wide circle of friends to enjoy a common feast. You can also taste hangi in some takeaways on the street which can be a nice experience but can never be even close to their real, traditional food, cooked for many hours and prepared with love. So if you ever had the chance to be part of a real hangi feast it would be better not to refuse the invitation.
There is no one unique architecture style in New Zealand there's more of a mixture of different influences. Different climates and natural hazards, such as earthquakes or hurricanes forced settlers to strictly adapt their buildings to make it easier and faster. Therefore many houses are made of wood. New Zealand tries to keep as much as possible from the original Maori architecture, but it has not kept much of it. If you are interested, you can still explore the beautiful Maori huts with incredibly detailed carving in some museums. One choice is right the most popular museum Te Papa in Wellington.
There are not too many old buildings left but you can see traditional Maori carvings almost everywhere. They use them to decorate tools of everyday use as well as totems, weapons or jewelry. You can buy carvings in Maori style in almost every shop. They are made from bones, wood or greenstones which is another very typical type of jewelry. If you are lucky you can find your own greenstone at the beach and carve something for yourself, which can be pretty hard to do without any tools so you might prefer just buying one, making it in a workshop where an experienced lector will help you.
Rugby and Haka
A special chapter must be undoubtedly devoted to rugby. For other countries, rugby is just a sport for strong men but for New Zealand, it is much more. With its traditional Haka dance which is performed by national rugby team All Blacks, it is a very important part of their culture. The dance was traditionally used to intimidate an enemy. Once you see it alive you will realize that it really works. Faces of one-hundred percent concentrated dancers full of emotions and determination to defend their country and show you their strength will scare you and impress you at the same time. People of New Zealand (Maori and Kiwis altogether) can show you through the rugby the connections of their cultural strengths that they are proud of. Maori bring strength, determination, and braveness. Europeans added tactical thinking, inventiveness, and gentlemanhood. It is tied together by a team spirit which is stronger than historical disputes.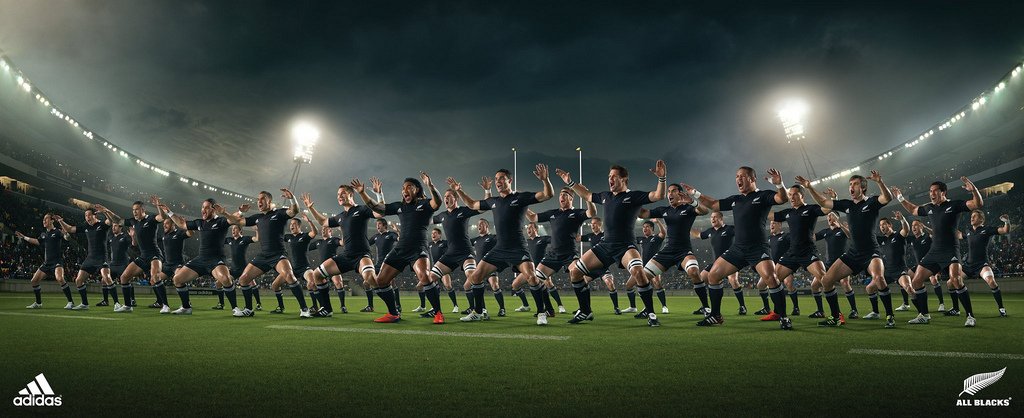 National pride can be seen in other sport too. For example, when New Zealand defeated the United States at America's Cup in 2017, it meant practically stopping time all over the country just for celebrations.
It is normal for us to be surrounded by historical monuments and old culture in Europe so many people forget about them. This is different in New Zealand. Once you visit the country you might learn to appreciate what you have and be proud of it.