We all want to inform our families and our friends about how we are doing and proudly show off our beautiful photos or videos from our travels. To make it as easy as possible for you we created a special blog platform on our website which you can use for free. The advantage of it is not just how simple it is to use but also the fact that you will find your readers quickly because anyone who is reading our website is part of your focus group, all of them are interested in New Zealand and want to know more about this beautiful country. And what's more is that it's also very easy to write on your smartphone.
In this article, we will show how to create your first article on your blog you step by step.
To zoom in on each picture just move the cursor on it. Everything is very intuitive and we hope you will have no problems with it. If you still have some specific question or need our help do not hesitate to contact us by chat or e-mail. :-)
Make an account on our website at www.visitkiwi.com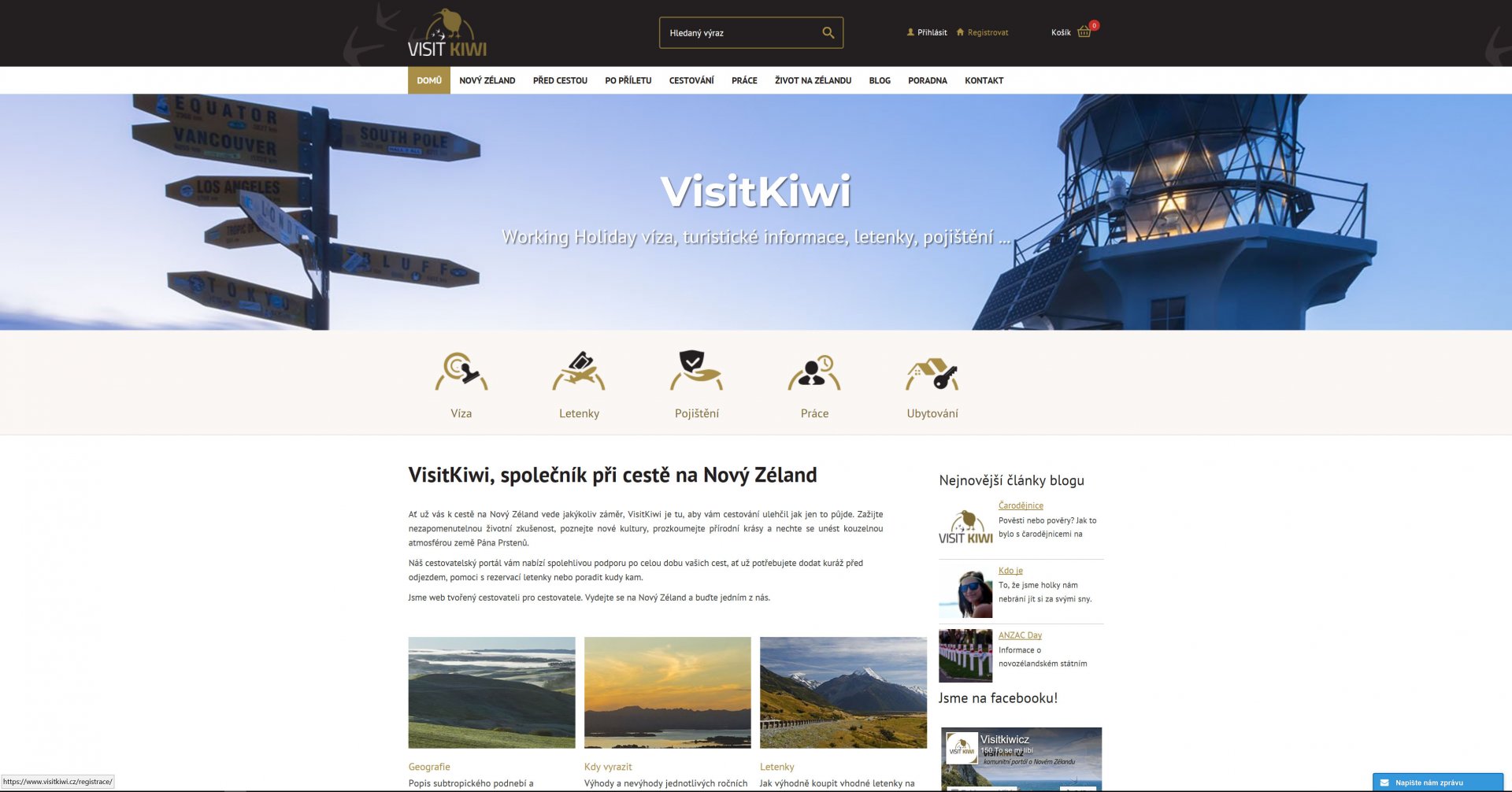 Fill in all required information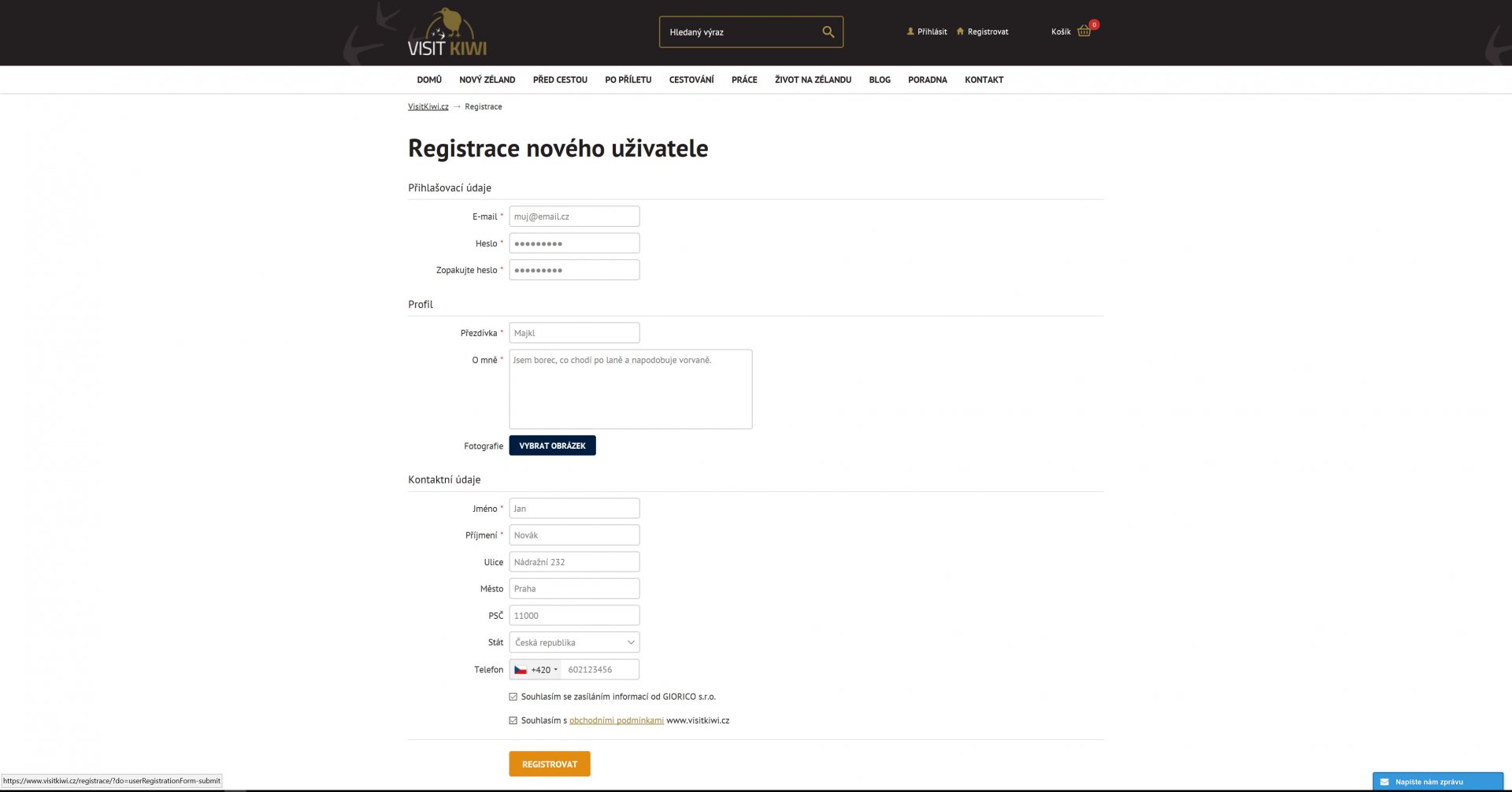 Click on "make a new article" in the users menu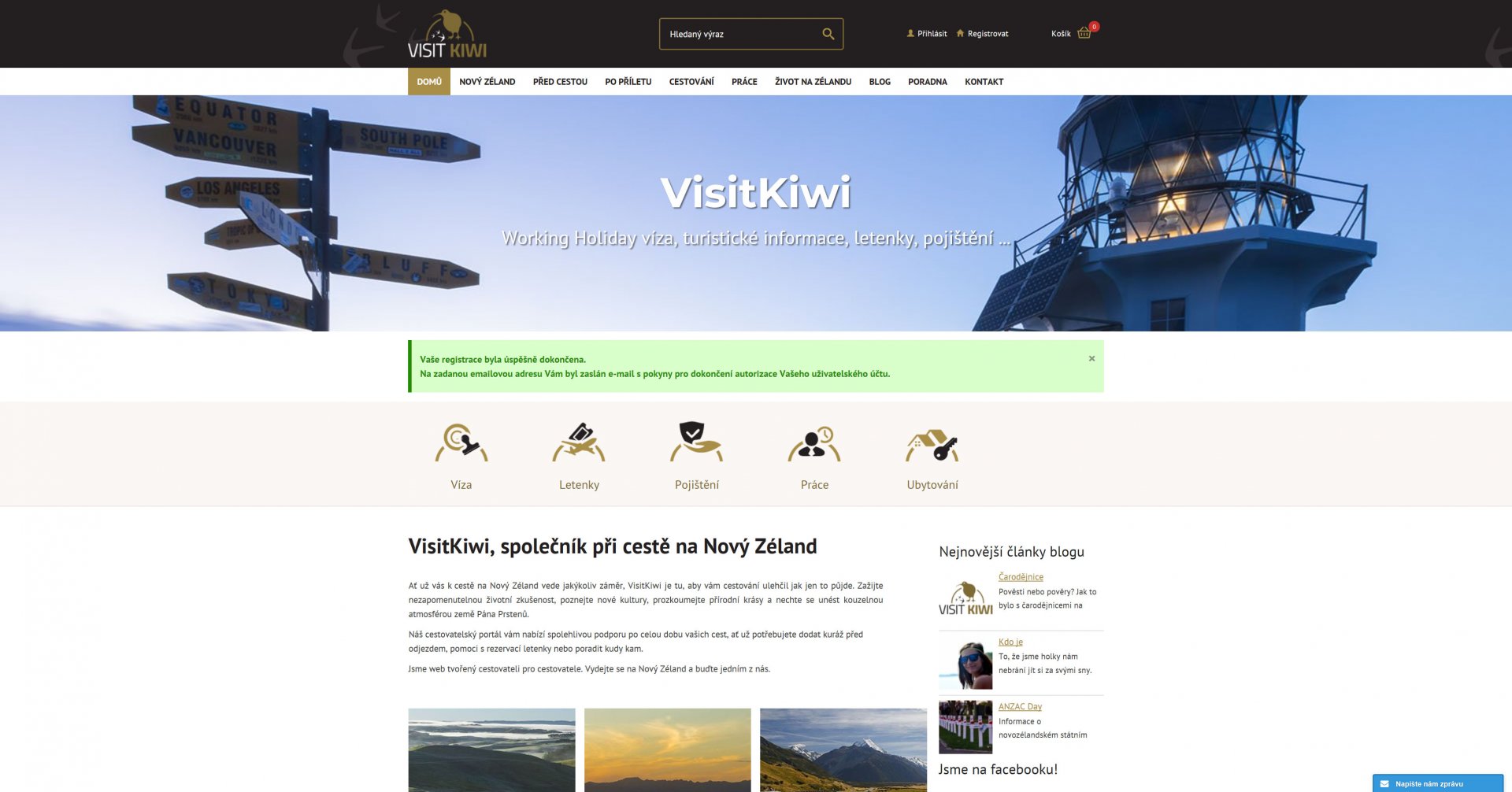 Bloggers application
Choose a main image for the article, fill in a short article description, and choose a place and topic from our list (if you want to add someplace out of our offered list, please contact us).
Click on "add a new article"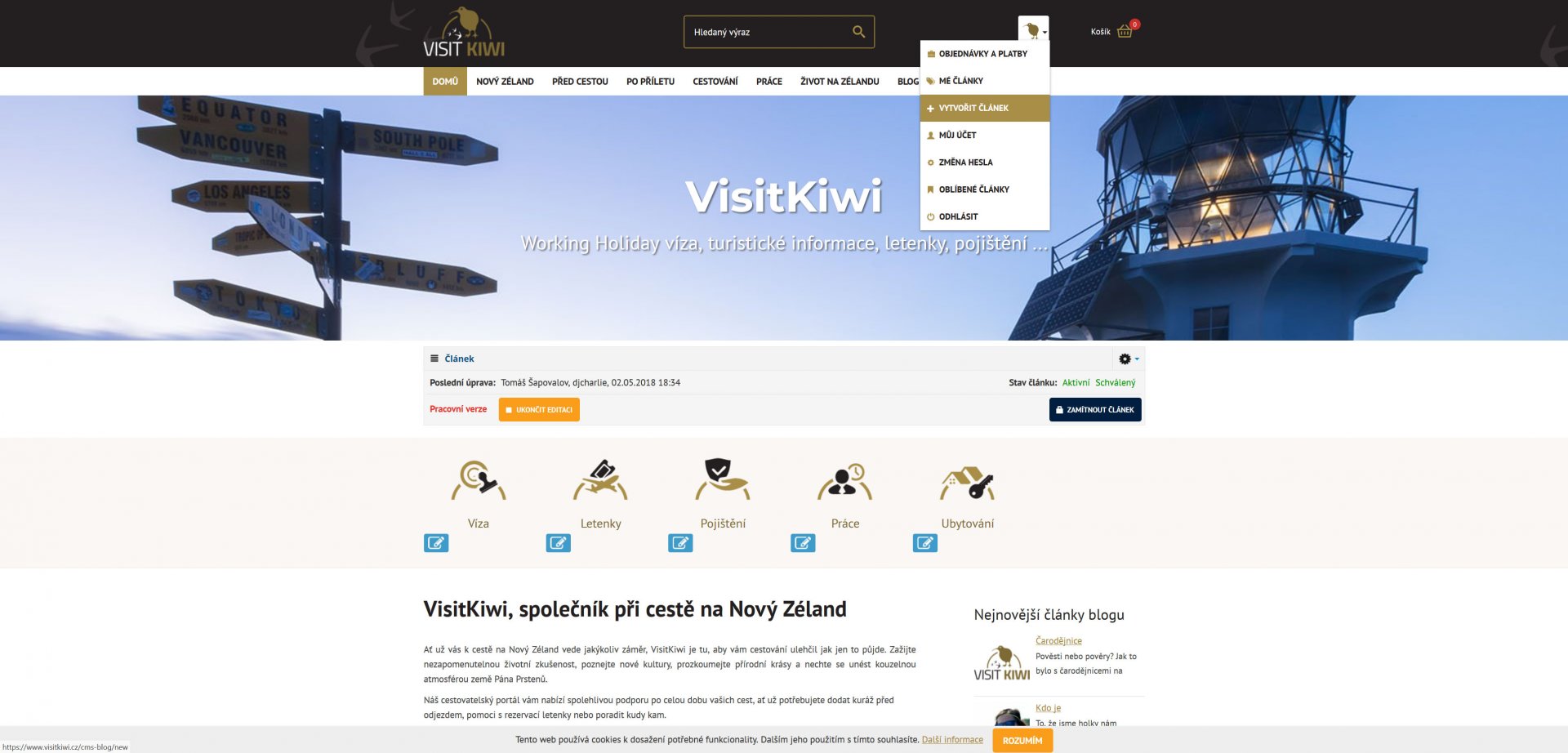 Choose the image, name and short description of the article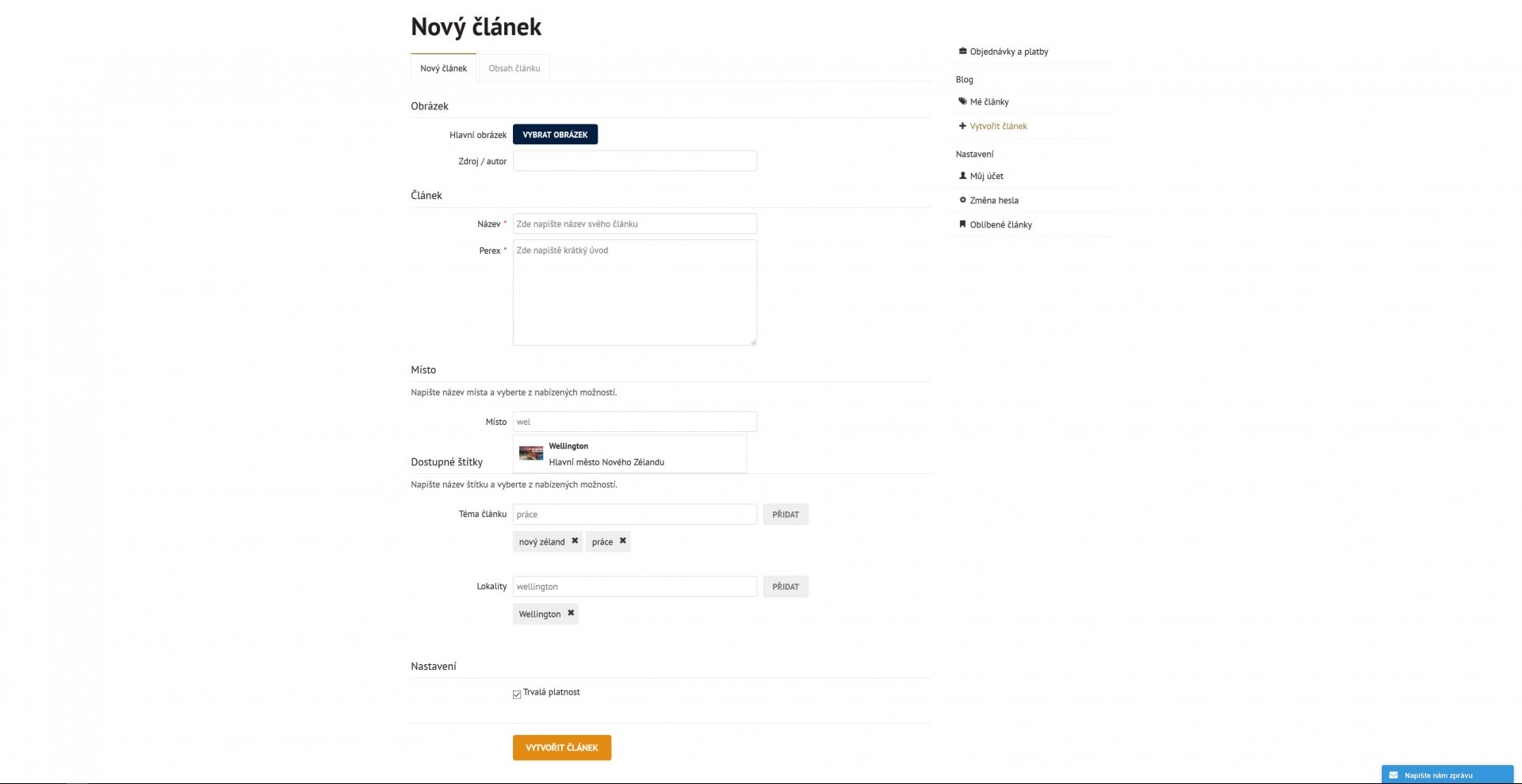 In the content of the article click on "add new content"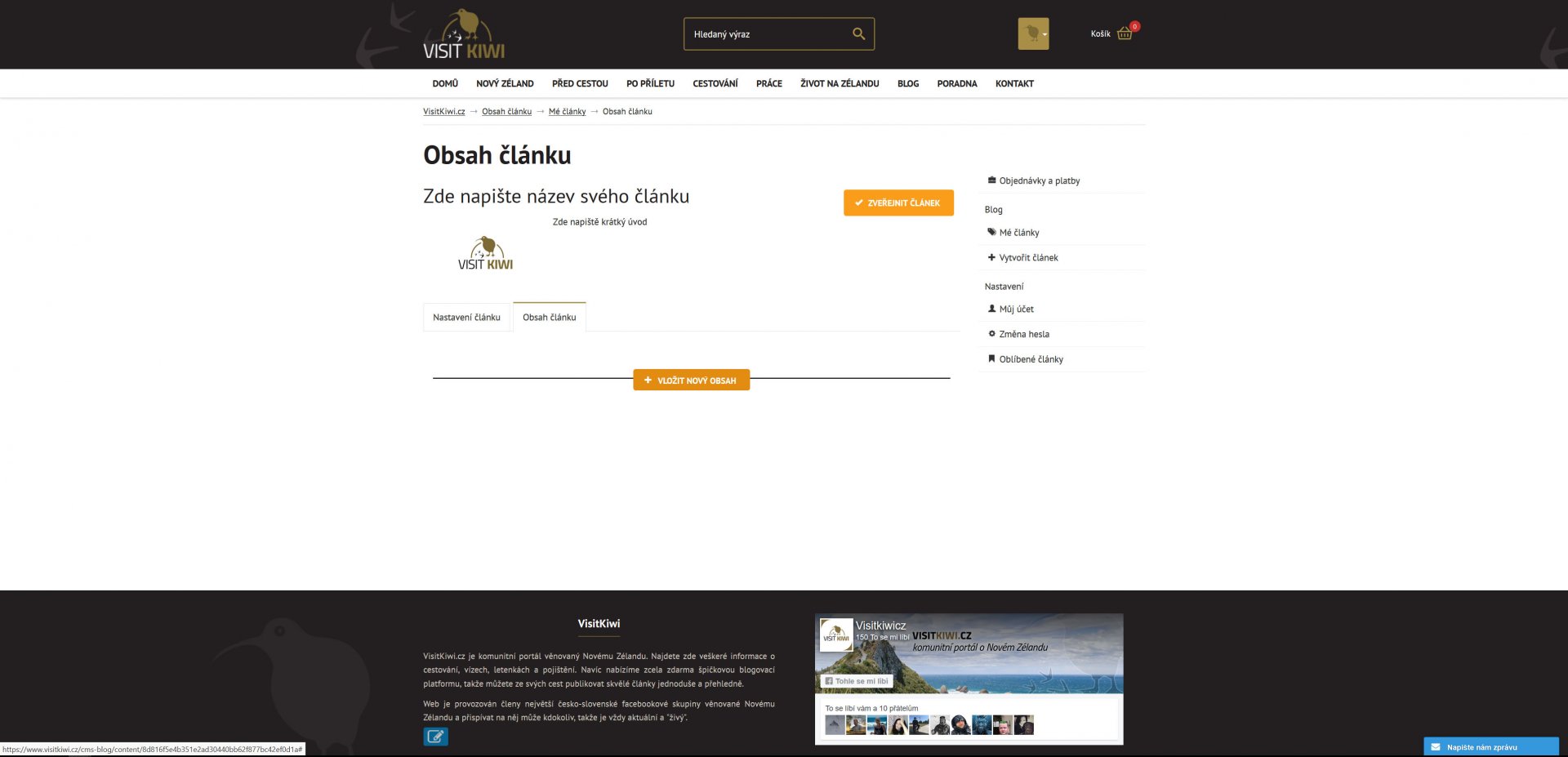 Choose a type of content (start with text)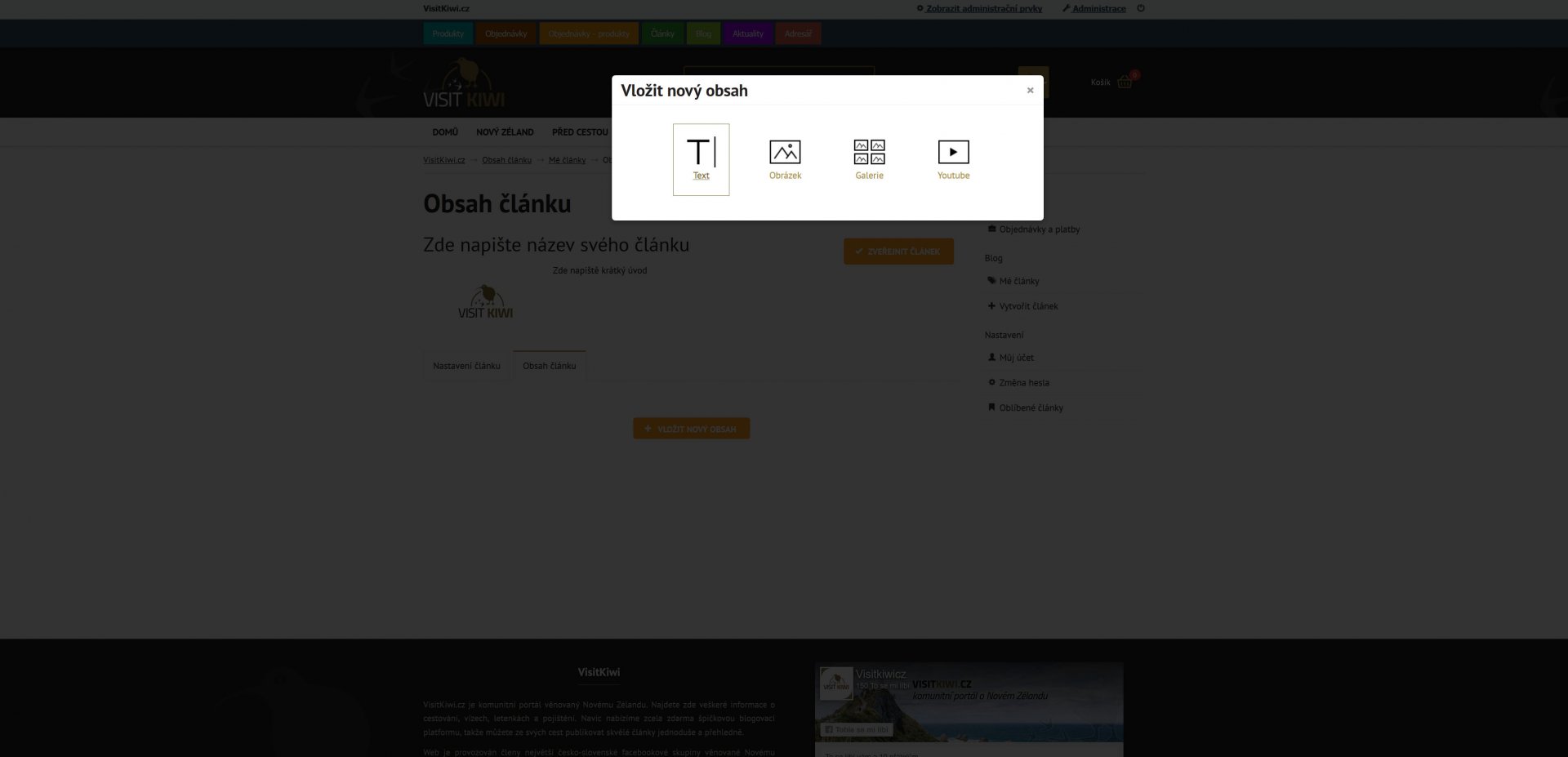 Write your personal content (you can also edit the font and format your text in the menu)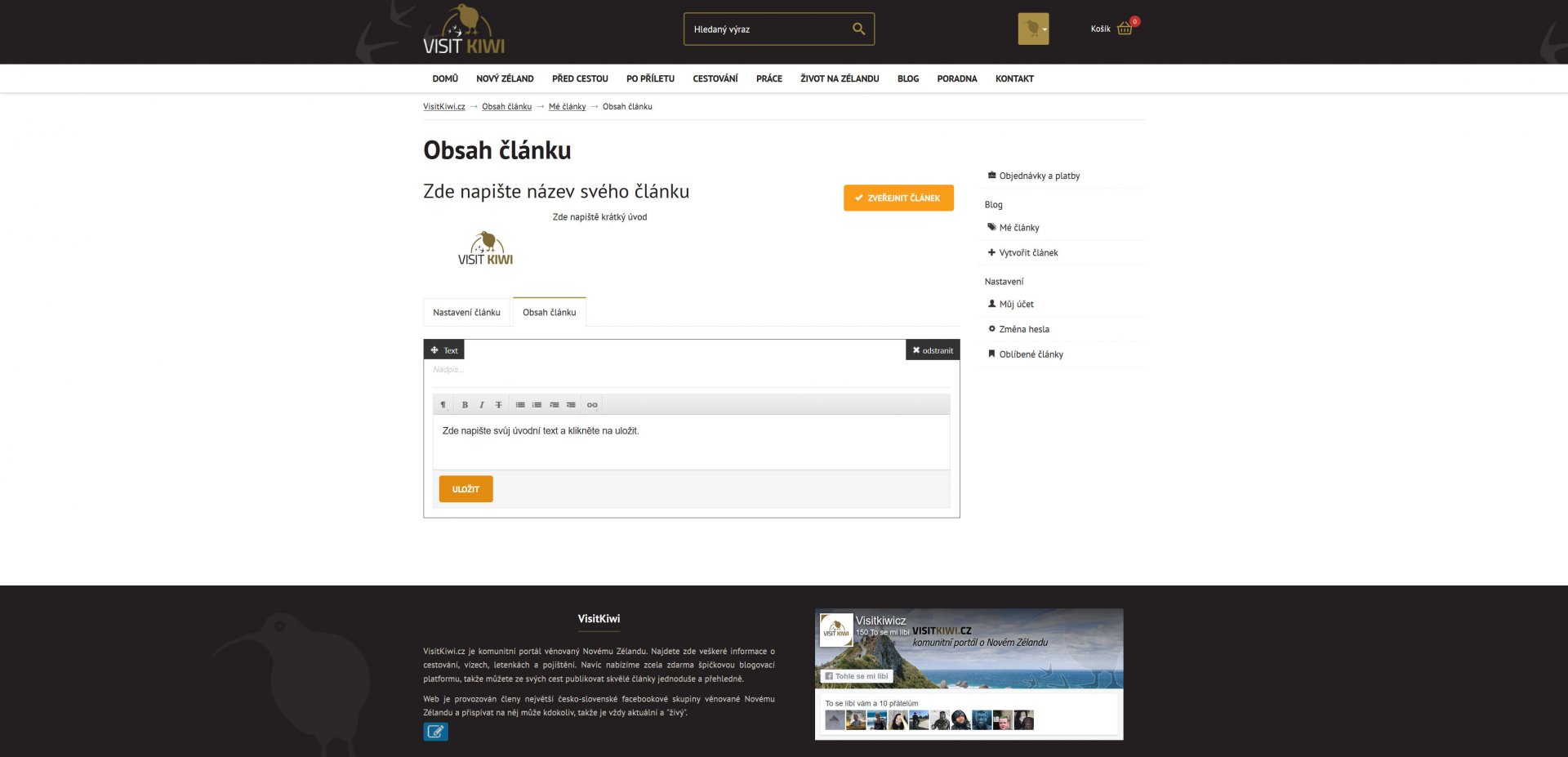 Add another content box under your written text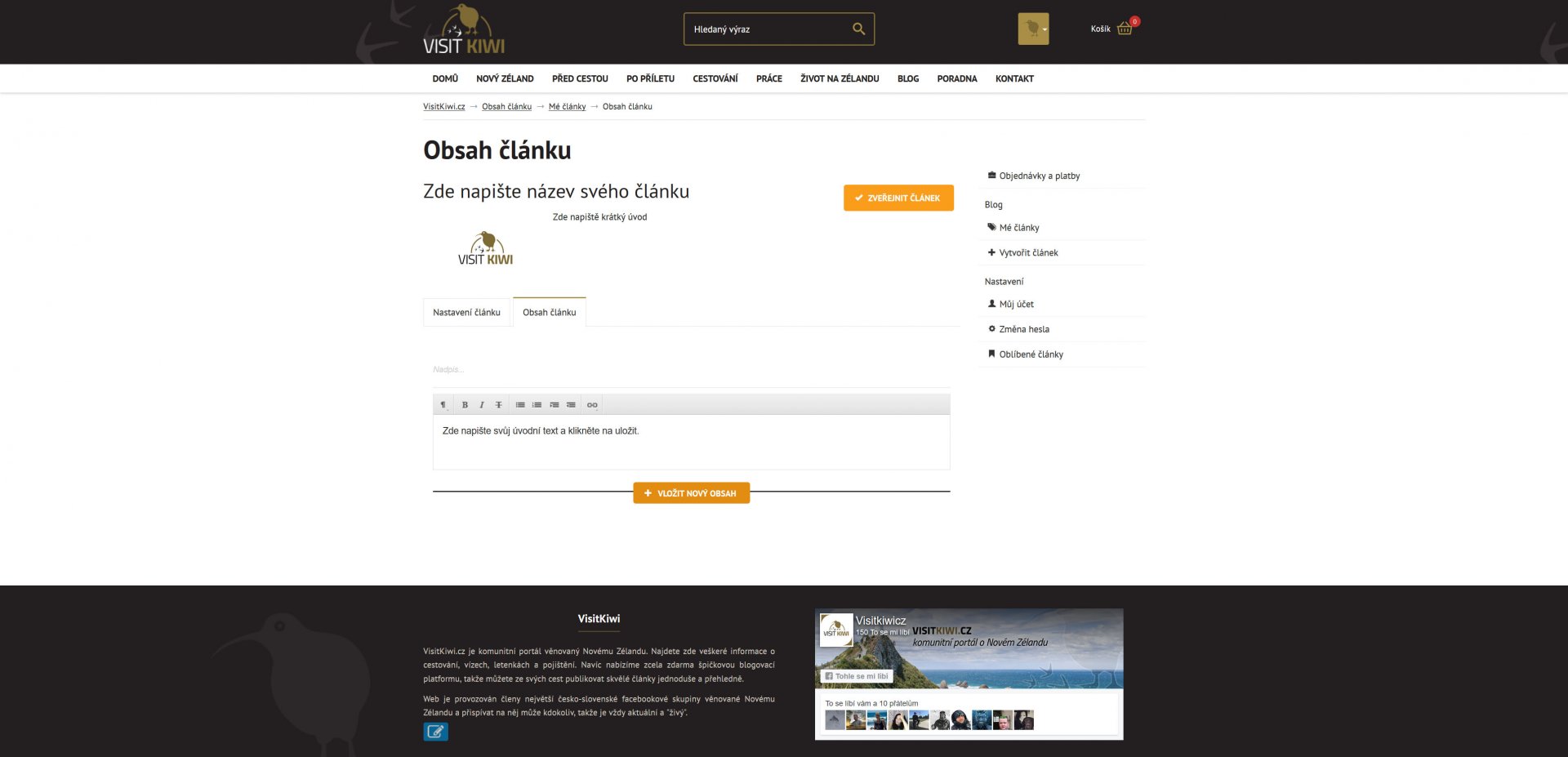 Choose a picture or video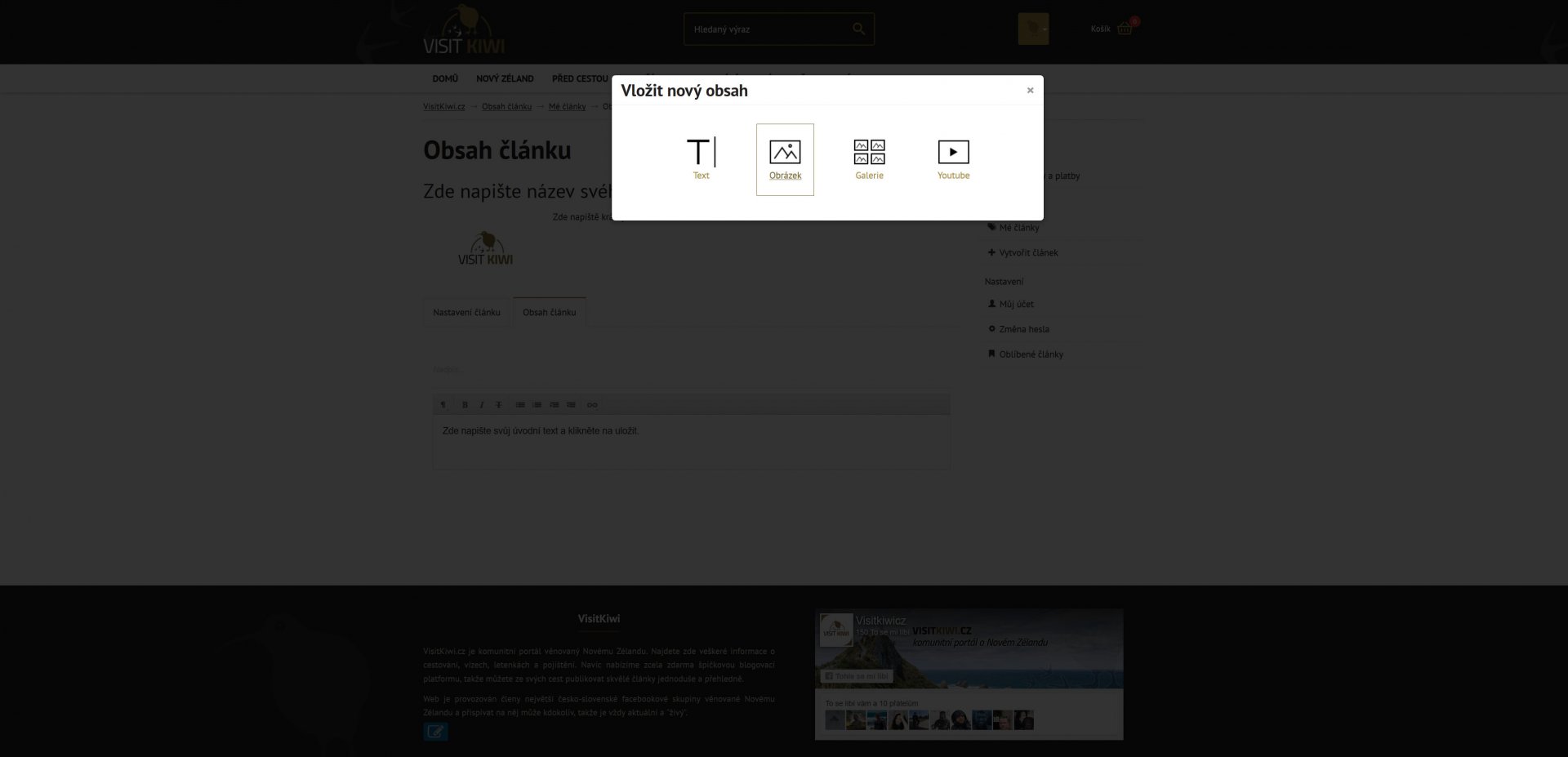 Choose picture from your computer or phone (do not use an image wider than 2000px)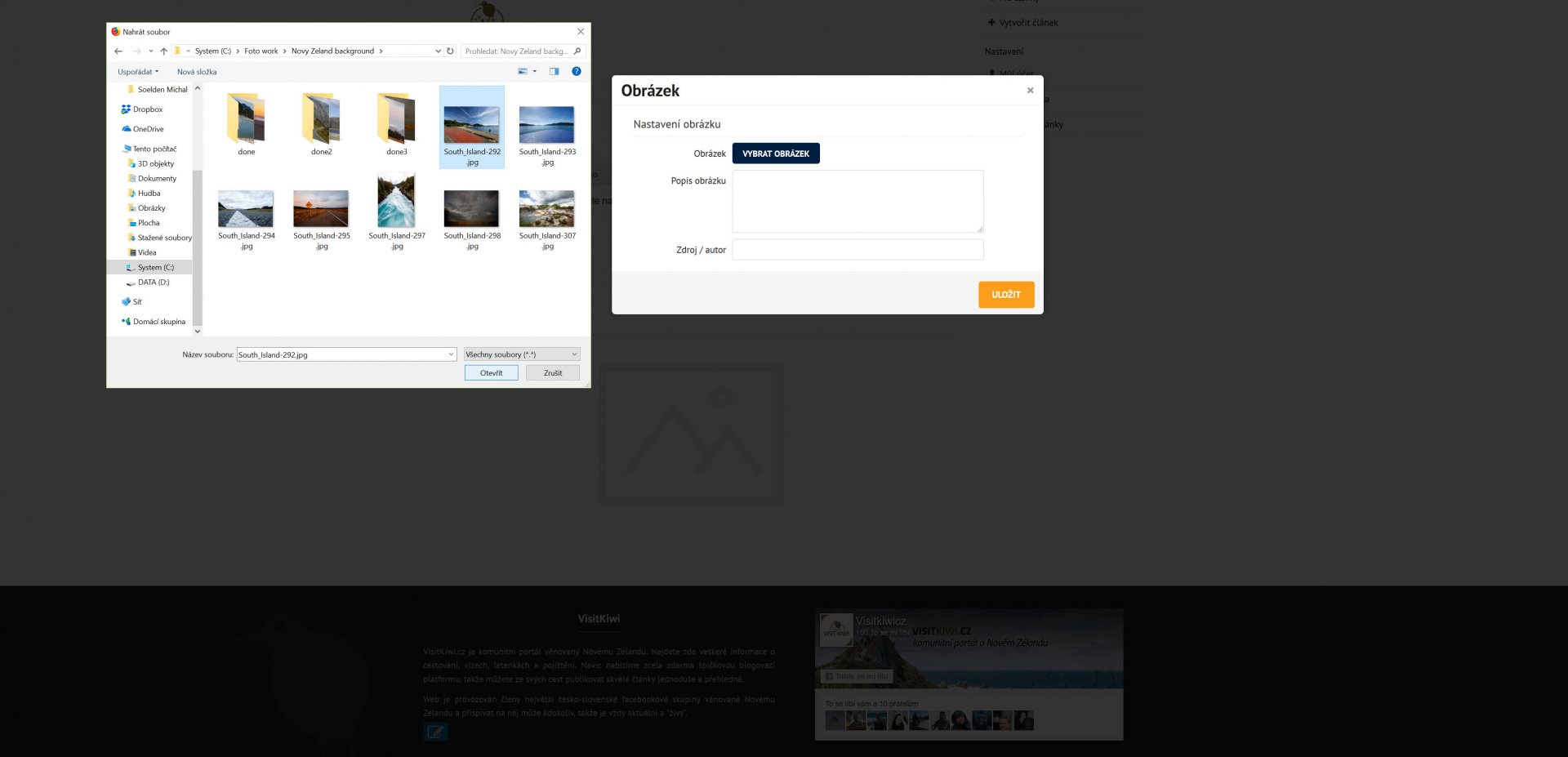 You can add as many content boxes to your article as you like. Click on publish an article after finishing.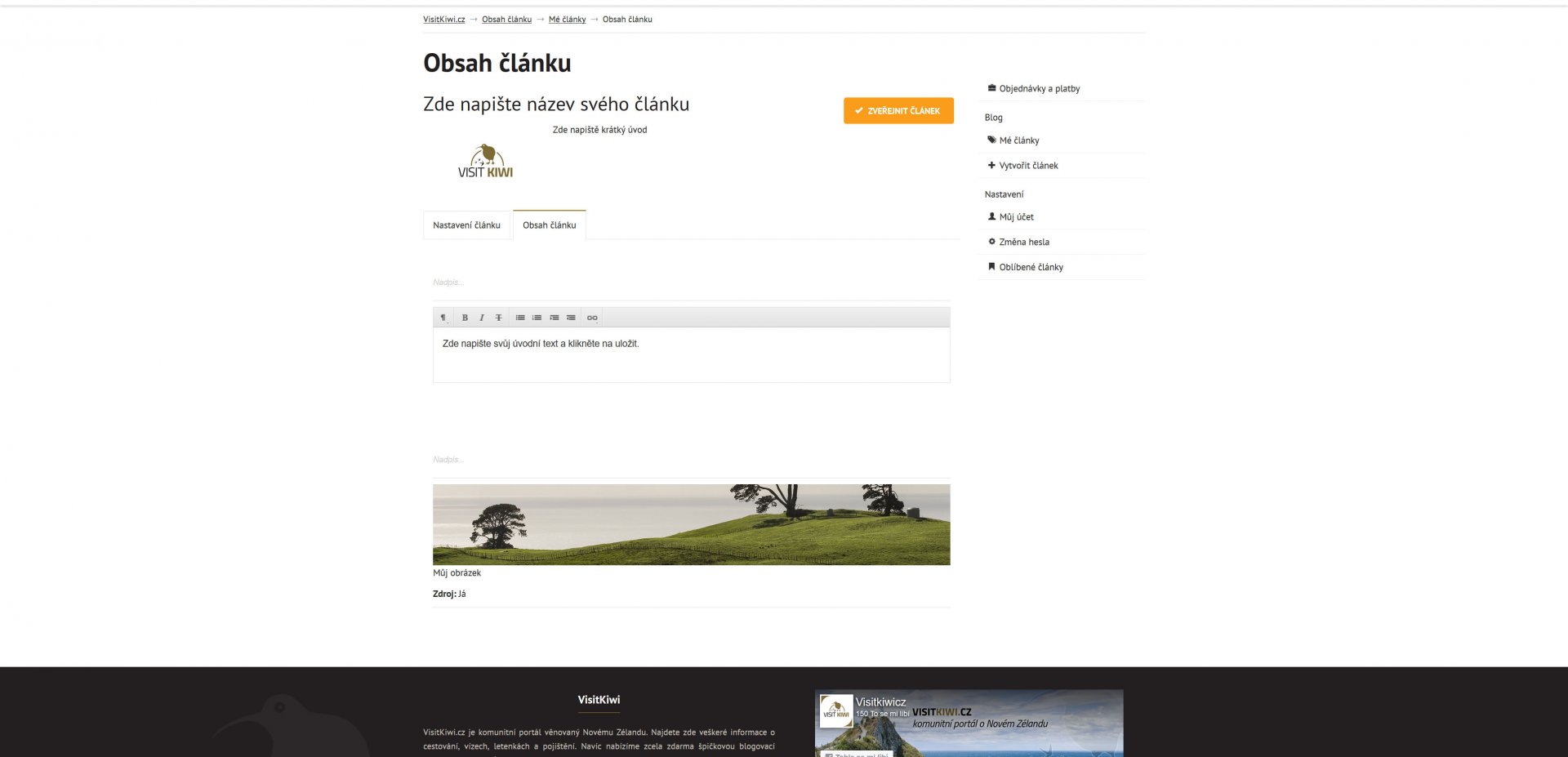 You can add a nice message for the administrators or some special requirements.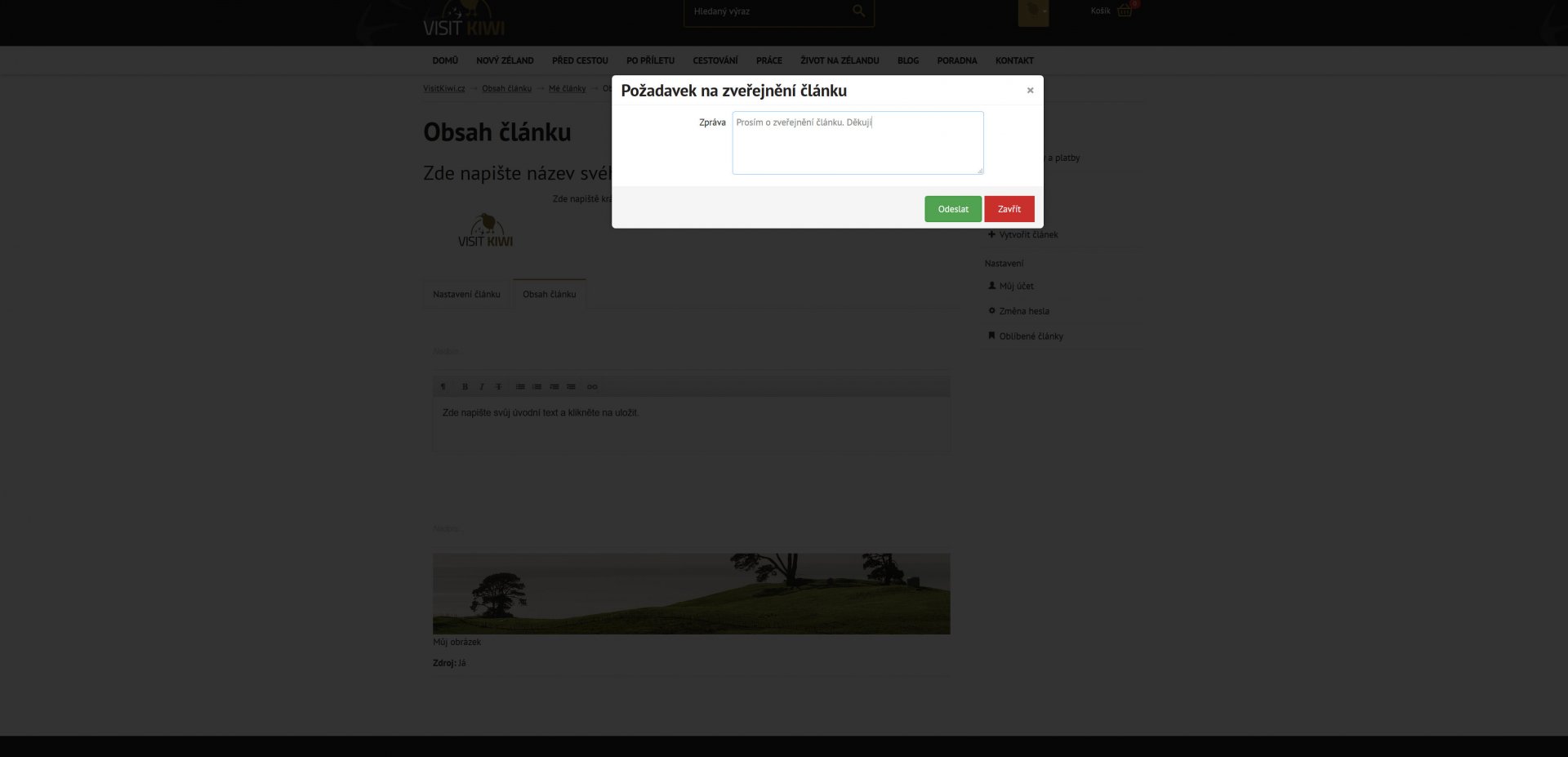 Your article is sent for admin approval and publication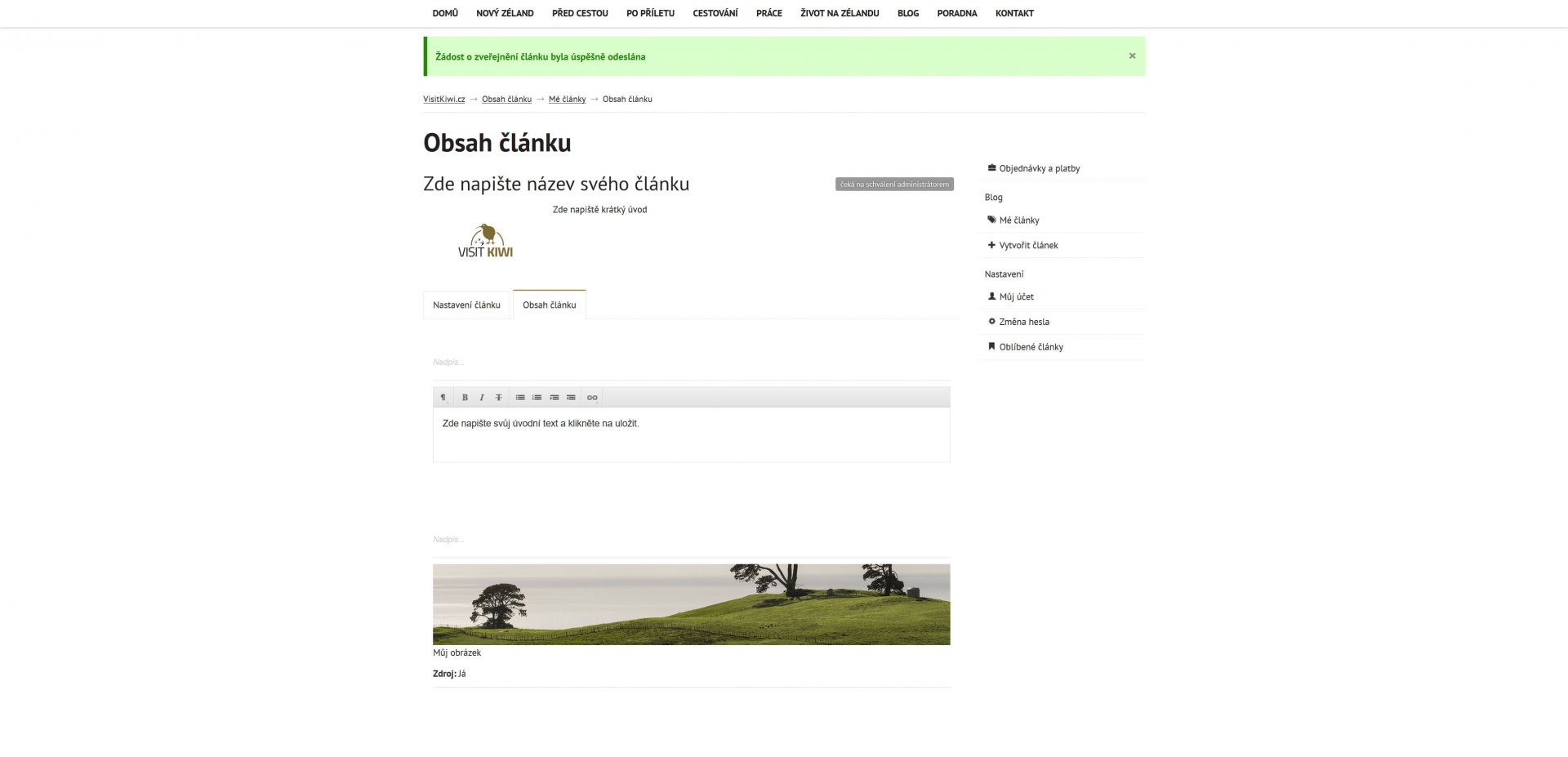 You can see a list of all your articles in section My articles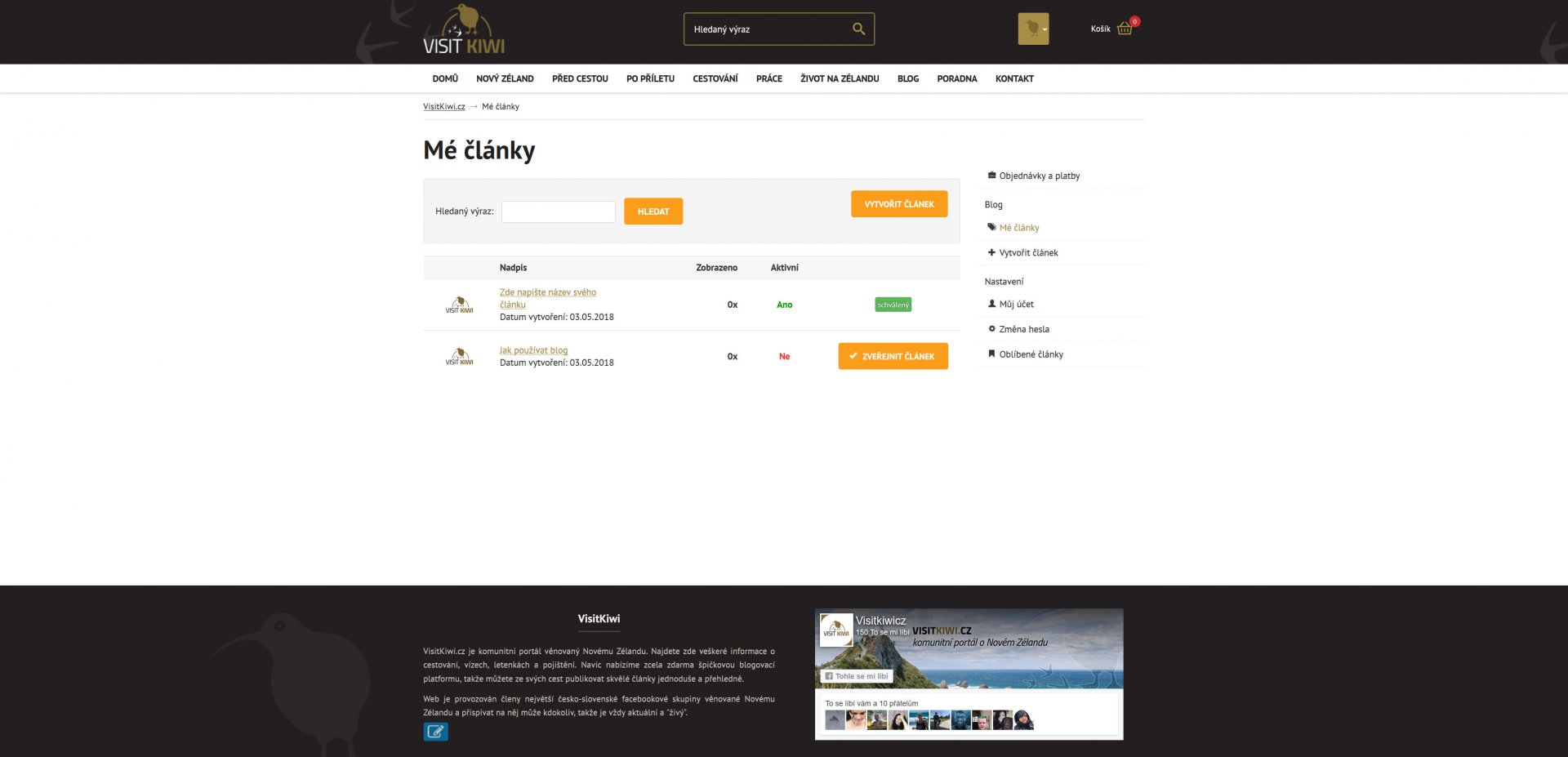 Your article will display in the "Blog" section on the main page after aproval.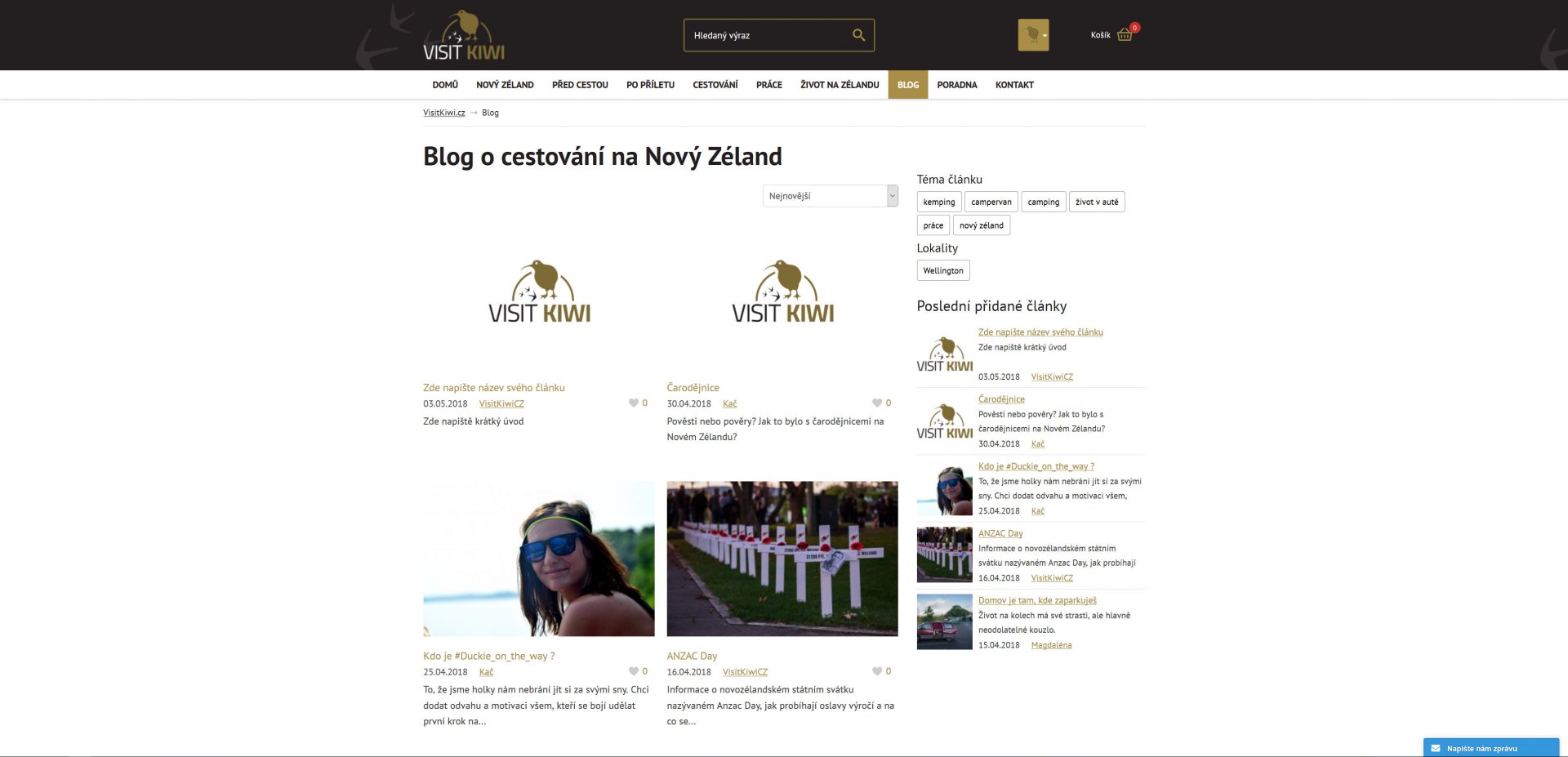 Did you like this article?