Whether you are a fan of action movies or you just love traveling, the new Mission Impossible – Fallout has a lot to offer you. If you have already seen the movie you know what we are talking about. Breath-taking action scenes at places you would definitely love to visit. Shall we see where the scenes were shot?
Movie locations
Great Britain
France
United Arab Emirates
Norway
New Zealand
So that's the secret of the beauty of the scenes. We chose our favorite – New Zealand - and we focus on it in detail. Two scenes were shot in New Zealand, a long one and a shorter one.
Let see the video first:
New Zealand
Not just us but also Christopher McQuarrie the director of the movie knows that New Zealand is a charming place. That is why he chose Queenstown for one of his future shots. No wonder! This location heaven for adrenaline enthusiasts. For example, bungee jumping was born and was first tried in the Kawarau Bridge close to Queenstown. Adrenaline enthusiasts flock to this place for its' atmosphere, be it skydiving, jet boat ride, water activities, mountain biking or snowboarding, Queenstown has something for everyone.
The director of Mission Impossible chose New Zealand mainly for its' mountains, where most of the helicopter scenes were filmed. Part of the action scenes were also shot around the popular Quill Lake (Milford Sound), which starts from a height of 580 meters with a spectacular three-step waterfall (the longest is 248 meters of free fall) called Sutherland Falls, which is after the cascading waterfall of Browne Falls Doubtfull Sound, (843 meters) the longest waterfall of New Zealand. If you want to visit this place you can walk there. After completing the 45-minute track, you can get right under the waterfall, where you can experience the power of the falling water for yourself. If you are looking for a view from above, then you can choose the more expensive experience of a breathtaking helicopter flight.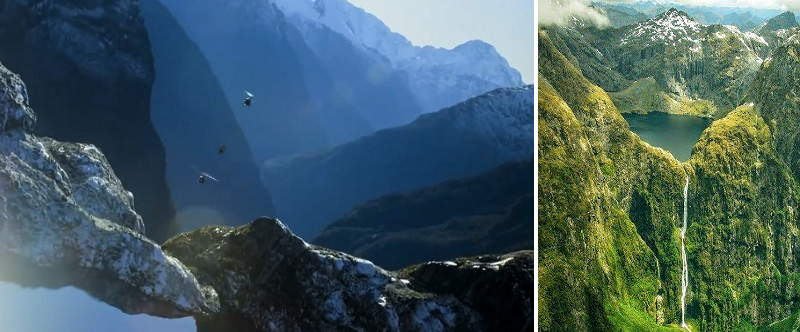 Zdroj: atlasofwonders.com
In addition to this action scene, New Zealand is also in one of the opening scenes of the film in which Tom Cruise dreams of his wedding. For this scene, New Zealand's most iconic and one of the most popular places - Milford Sound was chosen, which is famous especially for its infinite fjords full of beautiful waterfalls and also one of the most famous Great walks - the 4-day, almost 55 km long Milford Track.
You do not have to be Tom Cruise to see these wonderful places of New Zealand. Schedule your trip to Fiordland during your stay and discover the natural beauty of film cloths.
Have fun!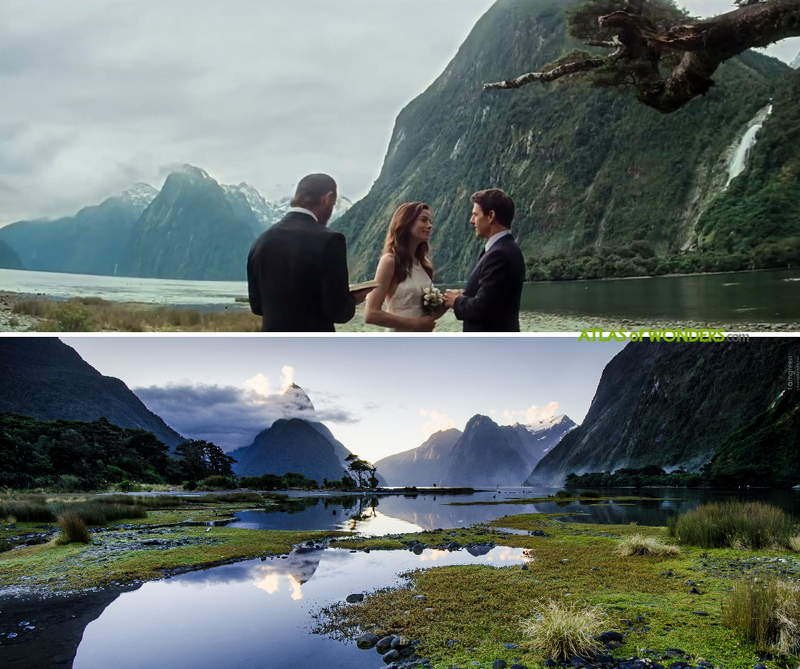 Zdroj: atlasofwonders.com
Did you like this article?