Tourism is one of the most important elements of the whole New Zealand economy and arguably brings the biggest amount of money into the country. So it's no wonder that it can be observed almost anywhere. To help you, we made a special list of the most common tourist activities.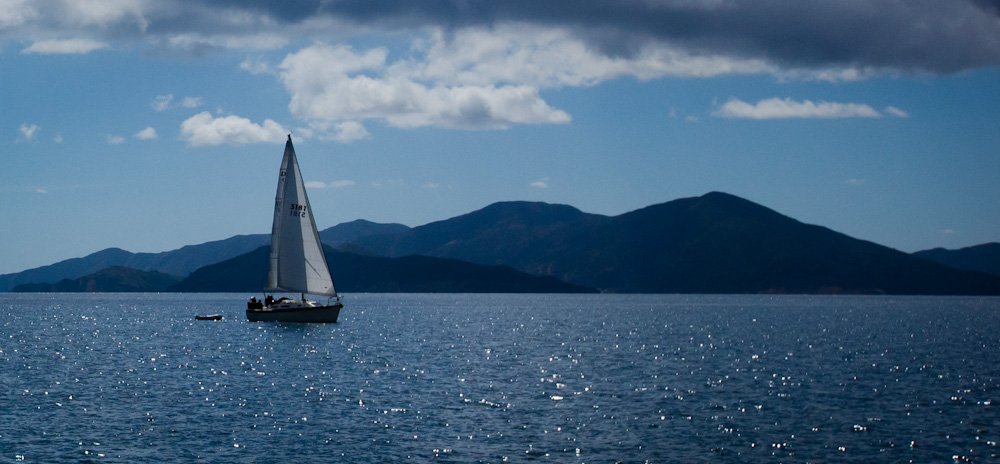 AIR ACTIVITIES
ZIPLINE
The funny game you may know from your local adventure parks has a new meaning in New Zealand. Steeper slopes, longer distances, more fun.
Two examples of popular zip lines are in Queenstown and Rotorua.
SKYDIVING
The local amazing landscape is the ideal scenery for a parachute jump. Not only will you geta surge of adrenaline you have never felt before but you will also see, the beautiful sights of New Zealand form a bird's eye view.
BUNGEE JUMPING
This country is the cradle of bungee jumping. So where better can you try it? You can do it the usual way or try some local specialties such as a night-leap overlooking the city's lights. Some of the best jumps can be fount at Queenstown, Auckland, Taupo or Rotorua, but there are many other places.
PARAGLIDING A ROGALO
If you do not feel courageous enough to free fall but still want to see the beauty of the countryside from bird's eye view, paragliding or rogal in tandem can be an ideal choice for you. You can try it for example in Queenstown, the city of adrenaline.
PARASAILING
A flight with the feeling of certainty that the air won't carry you away, accompanied by a small side of adrenaline, that's what parasailing is. It is practically sitting strapped in a parachute, being pulled by a boat. You can also do this activity with more people to share feelings with your friends. This activity is featured by cities boasting great lakes such as Wanaka, Taupo and bay towns such as Paihia.
SIGHTSEEING FLIGHTS
Another way to look at the beauty of the country from the up high is a sightseeing flight (from a plane or helicopter), which offers you one of the only opportunities to get to other inaccessible places such as the Franz Josef Glacier or the volcanic island of White Island. The flights are usually a bit more expensive but there are ways to get them cheaper. Try to search on the discount portals. Maybe you'll get lucky.
WATER ACTIVITIES
RAFTING
A wild adventure on the crystal clear local rivers offering a great activity for a group of friends or an individual adventurer looking for action. Take a dip in the Mohak, Kaitun, Tongariro, Ngaruroro, Shotover, Wairo or other rivers.
JETBOAT
Experience adrenaline in a super-fast ride with a racing boat that will take you through the twists and turns of the rivers, where you will just barely miss the shores on turns. Do not be afraid, drivers are experienced and everything is well-calculated so you can enjoy a bit of adrenaline safely and under control. You can try this unique experience again near Queenstown or Glenorchy, Taupu, Akaroa, etc.
SHIPPING AND BOAT TRIPS
The boat trips are a great activity to try for example in Milford Sounds in Fiordland on the South Island. The boat ride will show you beautiful fjords with views of the waterfalls, which you will be close enough to you to need a raincoat. You may also see small groups of seals along the way.
CANYONING
Take a unique adventure through the riverbed, where you can discover the secret of the canyon with the help of natural stone slides and jump into the pool. You can try it for example in Wanaka, Queenstown, Auckland, Nelson, Raglan or elsewhere.
SAILING
It is more than certain that these islanders, far away from other continents, must be great for sailors. Try out what it's like to find yourself in the open sea and get a new perspective on cliffs or fjords such as Bay of Islands, Auckland region or Abel Tasman. In the Akaroa area, you will also have the opportunity to meet the world's smallest Hector dolphin. On Lake Taupo, you can also see the magnificent Maori engravings in the rock while cruising. Whether the breeze on the sailboat takes you anywhere, it will offer you an amazingly cool experience.
KAYAKS
Kayaking offers the opportunity to get to the water and enjoy beautiful views of the mainland. In addition, you have a great chance to meet local fauna in the form of dolphins, seals or shy penguins. If you are not experienced enough to have a single kayak trip on your own, order a group guided ride.
SANORLING AND DIVING
Snorkeling is offering as a total inexpensive activity with a lot of beauty. We recommend, for example, Goat Island, the Poor Knights Islands Marine Reserve, the Taputeranga Marine Reserve or the Cathedral Cove. If you do not want to buy your own equipment or are interested in more information about the undersea world, you can buy snorkeling activity for tourists. Such as diving. If you would like to sink into the deepest waters of New Zealand, then we can recommend White Island, Poor Knights Island, Fiordland National Park, Tui Wrack, Kapiti Island, Kaikoura, and many others.
GROUND ACTIVITIES
HIKING AND TRAMPING
New Zealand offers countless paths, tracks, and excursions, either a short distance from the road or deep in the wild. Wherever you choose to go, breathtaking nature with unforgettable views awaits. More about nature trips can be found in our trekking article.
CAVES EXPLORING
You can try what it's like to be a speleologist under the supervision of experienced guides in Waitomo Caves. These caves, along with the caves in Te Anau, offer you unique tours featuring glowworms which are the phosphorescent larvae of the endemic mosquito. You will feel like you're under a sky full of starts while sailing below them. It's a truly unforgettable experience that is only available in select places around the world. But do not be mistaken, glowworms can also be seen (for free!) in the darkness on hiking trails or in some freely accessible caves (eg Abbey caves). Other caves to visit are the Ngarua caves, the Aranui cave, the Rawhiti cave track and more.
MOUNTAIN BIKES
Whether you like walking, traveling by bicycle or a downhill ride, you will definitely find what you like here. This country directly just asks to be ridden through and is full of beautiful downhill tracks. You can find some for example, around Rotorua, Christchurch, Wanaka and of course in the city adrenaline sports - Queenstown. You can also find a more detailed overview of bike-tracks on New Zealand haka tours.
ACTIVITIES WITH ANIMALS
SWIMMING WITH DOLPHINS
You can go swimming with dolphins around Kaikoura, Marlborough Sounds, Bay of Islands or Bay of Plenty. New Zealand and its' surroundings are the only place in the world where you can meet the world's smallest dolphin – Hektor. It is one of the most playful and the friendliest species. Of course, they are still wild animals so you can never be sure if you will see them and in what mood they will be but agencies usually provide a refund or another day of free adventure in case of failure. There is a very good chance of seeing them on the first try. Try your luck.
SWIMMING WITH SEALS
In many places in New Zealand, there are seal colonies where you can see those wild animals from up close. In Kaikoura you also have the opportunity to get closer to them, even in their natural surroundings. How will you feel swimming with wild animals, whose abilities in the water are many times better than yours? Enjoy the unique experience of snorkeling and swimming with seals. But be aware that entering the water in the presence of animals is not recommended without the presence of an experienced instructor. They can be heavily territorial and dangerous.
WHALES OBSERVATION
Are you looking for something bigger? How about the biggest? You can try the whale tours which operate from Kaikoura, a small town on the eastern coast of the South Island, where you can explore one of the largest and even the largest animal that has ever lived, the Blue whale. Other options include Bay of Islands, Auckland, Bay of Plenty or Malborough Sounds. If you are tempted to get even closer to these giant creatures, do not miss out on the opportunity to snorkel with humpbacks during their migration season from July to October around Tonga Island near Fiji.
CAVE DIVING WITH GREAT WHITE SHARK
If you have enough courage and want to experience something really unusual, head to the southernmost town of New Zealand, Bluff, where you can find yourself incredibly close to the huge great white shark in the diving cage's safety. The season lasts from December to June. Do you have the courage? Is diving too much for you? You can at least attend the trip as an observer from the ship. Believe that even that will be a strong experience.
KIWI OBSERVATION
Are you one of the people who just cannot leave New Zealand without experiencing Kiwi birds? You can try your luck finding one it in nature or make sure that you see this legendary non-flying bird by visiting the zoo or at rescue stations. You can find a list of places where you can see kiwis on external websites.