You finally have the visa in your pocket and it's time to hit the road? Not exactly.
Don't rush before you leave because it is going to be a long time that you will be away from your country, family and friends. Make sure you have settled all your obligations before departure and don't leave anything out.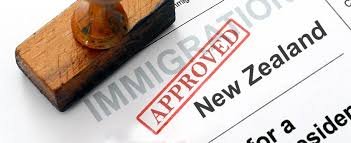 DON'T FORGET
The sooner you buy them, the better. Prices rise over the course of the year. We recommend that you get a return ticket or have a sufficient amount of money to stay at the Working holiday visa. Otherwise, the immigration office may also send you back home.
It is one of the Working Holiday Visa conditions to have valid travel insurance during the whole time of your visit. It is not just about the condition but primarily about your own safety, so don't underestimate the importance. Everyone has different individual needs so please take some time to choose the best insurance option for you. Pay special attention to sports, work and teeth insurance. There is a wide range of insurance companies offering long-term travel insurance. Do not forget to check out our offer in the Travel Insurance article.
Find out if you need to contact your local health insurance agency or cancel your insurance while traveling out of the country.
Cancel the rent of your flat
If you live in a rent flat or house then it is time to cancel the contract. If you have your own flat it might be a good idea to find some tenants to receive some passive income (for example Airbnb).
It is good to visit your bank before you leave the country to make sure everything is ready for the long term. Check your credit card validity and also if it is activated for international payments. Check your ATM limits. Make sure you have internet banking ready to have your bank account under the control during your traveling. It is also useful to have a credit card as well as a debit to be sure you will be covered if you get in some unexpected situation. Make sure you have paid all your bills and debt to avoid high-interest rates during the time you are abroad.
International driving license
If you plan to drive in New Zealand which we recommend because transport otherwise is quite complicated, you will need to own international driving license.
Another condition of WHS visa is owning enough money on your bank account to be able to pay your travel costs in the time you are without a job (the amount depends on the country you are from but it is usually 4200 NZD).
We recommend you visit your GP, a dentist, and other doctors depending on your health problems before you leave the country to make sure everything is ok. Don't forget to ask for prescription drugs you need including confirmation with your name, stamp and doctor signature. You can bring them to New Zealand but don't forget to note it to your arrival card which you will get at the airport of New Zealand before customs security control.
Work and private relationships
Do not forget to inform employers or business partners that you are going away for some time. Just as with your clients, be sure to say goodbye to your friends and family, and let your family know about your detailed travel plans and your planned stay.
Do not forget to prepare all the important documents in the luggage before traveling. Passports, tickets, insurance, visas, bank account confirmations and any documents confirming the necessity of transported medicines.
All your important documents, photos, and related files should are backed up on data repositories or in your email.
As you can see if you want to leave the country with peace of mind then it's not just about packing your bag pack and sitting on a plane, there's some planning that needs be done too. You can be sure that planning is a good investment for the future.​